Get Your Automatic Garage Door Repair Service in Dubai Today!
A garage door is one of the most important aspects of your home or business, and one that's often overlooked until it stops working properly. A faulty garage door can be dangerous and costly, especially if it's leaving your belongings exposed to the elements or allowing predators into your home or workplace. If you need reliable automatic garage door repair in Dubai today, look no further than our garage door repair service in Dubai. We offer free quotes with all of our services and same-day emergency service if you're in a hurry!
When should you get your garage door repaired?
There are times that your garage door may need to be repaired and when that is, it's a smart idea to get someone out there to take care
of things right away. It's important to call a professional, whether you have a standard garage door or an automatic one because trying to do it yourself can put you at risk. It's especially important if you notice your springs are going bad because they can fly around and injure someone if they break off while opening or closing. If you notice damage, cracks, or other malfunctions on your garage door repair in Dubai, try getting a quote on some work before deciding whether or not it needs to be done immediately.
What happens when your garage door breaks?
Thankfully, you don't have to worry about your garage door breaking when you call us. Our professional technicians will provide an immediate response no matter what time of day it is. Because we know how important our clients' garages are to them, we operate 24 hours a day to ensure we can take care of whatever problems may arise.
How much does garage door repair cost?
There are many different factors that determine how much a garage door repair will cost. First, you have to consider what is broken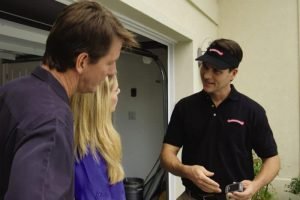 on your garage door system. Is it just one part, or several? How complex is it to repair? All of these questions contribute to a garage door repair service's final price tag. However, our company offers affordable services in all areas of garage door installation and maintenance. We offer a wide variety of services at affordable prices with all kinds of payment options available for our clients.
Most common types of damage on garage doors
There are several different types of damage that can affect your garage door. Over time, they may all need attention: Whether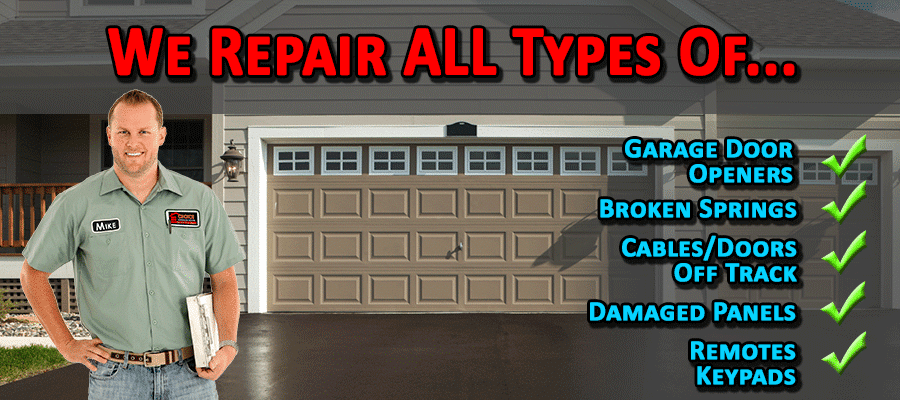 you're looking for a replacement or just some routine maintenance, Garage Door Repair Dubai has got you covered. We offer a wide range of quality services at great prices with superior customer service to back it up. With over 10 years of experience in providing garage door repair services, we understand what our customers want and how to deliver it. The most common problems with garage doors include: cables snapping; panels warping; springs breaking; rollers breaking; hinges wearing out; etc. These issues will all be resolved by our team when you choose us as your partner for garage door repair in Dubai.
Different kinds of automatic garage doors (openers and operators)
Do you want to learn more about different kinds of automatic garage doors?
Did you know that there are many types of automatic garage doors available on today's market, but all are made to open your garage door quickly and easily? Before deciding on a particular type, however, consider how big your space is and whether or not it is possible for you to purchase a new door that can be controlled with a remote device. This will help you decide what kind of automatic garage door opener will work best for your home.
Garage Door Opener Systems In Dubai
The most common types include chain-drive systems, screw-drive systems, belt-drive systems, and direct drive systems. Each has its own advantages as well as disadvantages. However, they all have one thing in common – they make opening and closing your garage door easier than ever before!
How do you choose the right automatic garage door for your home?
When it comes to choosing a garage door for your home, you're essentially faced with two options: automatic or manual. Both have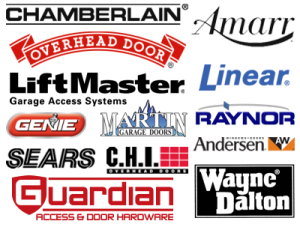 their own benefits, but if we had to choose one, we'd go with an automatic door every time. Here are three reasons why. A homeowner's guide to repairing your garage door opener.: There is nothing worse than arriving home from work and finding that your garage door won't open. And when you discover that there is no way to manually open it yourself—or worse yet, that you don't even have a remote control—you might feel like things couldn't get any worse.
How do you choose the right automatic garage door for your home?
Getting your automatic garage door repaired can seem like a difficult task, but luckily we are here to help you. If you live in Dubai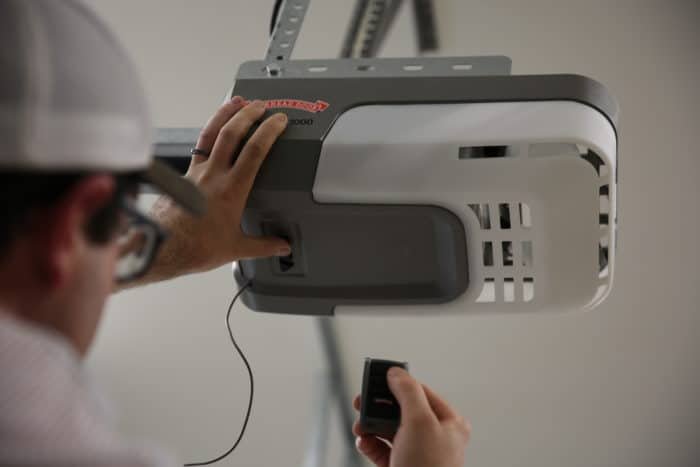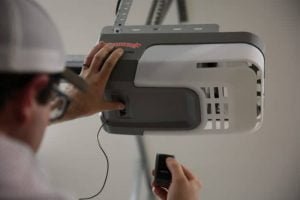 and require emergency service, or just want to replace your old garage door with a new one our technicians will be happy to assist you. We offer 24/7 emergency services, so if you are having problems with your automatic garage door feel free to give us a call today! Don't hesitate – let us put our experience and expertise at work for you today.
Don't hesitate – let us put our experience and expertise at work for you today. Call us now on 0527243748.
WHY CHOOSE
A PROFESSIONAL GARAGE DOOR COMPANY?
WHAT WE DO
AUTOMATIC GARAGE DOOR INSTALLATION
From start to finish,  Automatic garage door  Dubai Center will help you make the right choice of garage door to suit your taste and budget.
AUTOMATIC GARAGE DOOR REPAIR
Garage DXB provide reliable, professional and affordable automatic garage door repair services in Dubai. We carry a large range of garage door spares which means your garage door can usually be fixed on the same day, leaving you with a working garage door in no time at all.
AUTOMATIC GARAGE DOOR SERVICING
Our many customers who choose to keep their automatic garage door in good working order by booking a yearly service with us, this keeps your automatic garage door running smoothly and efficiently at all times. To book a yearly service call us today.