Automatic Garage Door Repair in Dubai
Automatic Garage Doors Installation, Service & Repair In Dubai
Automatic Garage Door Repair have been providing, servicing and repairing garage doors across all of Dubai for over 14 years. With our experience and knowledge of automatic garage doors and gates we are able to offer you a wide range of solutions to suit your roller door, garage door and automatic / remote opening requirements.
I KNOW YOUR AUTOMATIC GARAGE DOOR WILL HAVE ONE OR MORE OF THESE PROBLEMS:
These problems apply to all 'up and over' and canopy doors.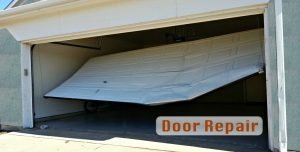 Door hit by car and bent (very common!)
Broken or tangled cables?
Rollers won't stay in track?
Door very heavy to use?
Door locks don't work?
Broken spring or springs?
Electric door opener failed?
Broken brackets that everybody tells you are no longer available? (If I can't get the bracket I will make one on-site and give a 5 year guarantee. No-one else offers this service!)
Our extensive range includes roller doors, sectional doors and tilt doors for residential and commercial use. Every installation is backed up by our garage door service and repair team.
Automatic Garage Door Repair in Dubai:
Garage DXB are a 100%  trusted by families all over Dubai. With a clear focus on customer service and reliability, we offer on the spot service, repair and installation of all major brands of garage door openers and remote controls.
Our service technicians and highly trained, experienced and professional tradesmen with the knowledge to tackle any type of garage door problem.
Installation and service of all major brands, expert advice from a trained professional, fully guaranteed service and products. We're ready to help you in any way possible.
Garage Door Problems
Door stuck in open or closed position
Door not responding to remote control signal
Motor emits a noise on remote signal
Door does not move
Squeaking door
Noisy motor
Lights on motor not working
Door is not level on one side
Frequency interference from nearby devices
Failed motor receiver
Automatic Garage Door Repairs & Service
Service horizontal or vertical tracks, fixtures & fittings
Repair failed motor receiver
Adjust and lubricate hinges, wheels, bearings, springs, chains and tracks
Replace light bulb
Repair or replace lifting cables and springs
Assess and replace motor if necessary
Automatic Garage Door Openers – Brands We Service & Repair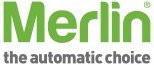 Whatever the problem with your automatic garage door – single or double – any make – call me on 0501235196 and let me use my engineering expertise to save you a lot of unnecessary expense.
We are covering following area for automatic garage door services in Dubai
Tags:
Automatic Garage Door Repair in Abu Hail
,
Automatic Garage Door Repair in Al Awir First
,
Automatic Garage Door Repair in Al Awir Second
,
Automatic Garage Door Repair in Al Bada
,
Automatic Garage Door Repair in Al Baraha
,
Automatic Garage Door Repair in Al Barsha First
,
Automatic Garage Door Repair in Al Barsha Second
,
Automatic Garage Door Repair in Al Barsha South First
,
Automatic Garage Door Repair in Al Barsha South Second
,
Automatic Garage Door Repair in Al Barsha South Third
,
Automatic Garage Door Repair in Al Barsha Third
,
Automatic Garage Door Repair in Al Buteen
,
Automatic Garage Door Repair in Al Dhagaya
,
Automatic Garage Door Repair in Al Furjan
,
Automatic Garage Door Repair in Al Garhoud
,
Automatic Garage Door Repair in Al Guoz Fourth
,
Automatic Garage Door Repair in Al Hamriya
,
Automatic Garage Door Repair in Al Hamriya Port
,
Automatic Garage Door Repair in Al Hudaiba
,
Automatic Garage Door Repair in Al Jaddaf
,
Automatic Garage Door Repair in Al Jafiliya
,
Automatic Garage Door Repair in Al Karama
,
Automatic Garage Door Repair in Al Khabisi
,
Automatic Garage Door Repair in Al Khwaneej First
,
Automatic Garage Door Repair in Al Khwaneej Second
,
Automatic Garage Door Repair in Al Kifaf
,
Automatic Garage Door Repair in Al Mamzar
,
Automatic Garage Door Repair in Al Manara
,
Automatic Garage Door Repair in Al Mankhool
,
Automatic Garage Door Repair in Al Merkad
,
Automatic Garage Door Repair in Al Mina
,
Automatic Garage Door Repair in Al Mizhar First
,
Automatic Garage Door Repair in Al Mizhar Second
,
Automatic Garage Door Repair in Al Muraqqabat
,
Automatic Garage Door Repair in Al Murar
,
Automatic Garage Door Repair in Al Mushrif
,
Automatic Garage Door Repair in Al Muteena Automatic Garage Door Repair in Al Nahda First
,
Automatic Garage Door Repair in Al Muteena First
,
Automatic Garage Door Repair in Al Muteena Second
,
Automatic Garage Door Repair in Al Nahda Second
,
Automatic Garage Door Repair in Al Nasr
,
Automatic Garage Door Repair in Al Quoz First
,
Automatic Garage Door Repair in Al Quoz Industrial First
,
Automatic Garage Door Repair in Al Quoz Industrial Fourth
,
Automatic Garage Door Repair in Al Quoz Industrial Second
,
Automatic Garage Door Repair in Al Quoz Industrial Third
,
Automatic Garage Door Repair in Al Quoz Second
,
Automatic Garage Door Repair in Al Quoz Third
,
Automatic Garage Door Repair in Al Qusais First
,
Automatic Garage Door Repair in Al Qusais Industrial Fifth
,
Automatic Garage Door Repair in Al Qusais Industrial First
,
Automatic Garage Door Repair in Al Qusais Industrial Fourth
,
Automatic Garage Door Repair in Al Qusais Industrial Second
,
Automatic Garage Door Repair in Al Qusais Industrial Third
,
Automatic Garage Door Repair in Al Qusais Second
,
Automatic Garage Door Repair in Al Qusais Third
,
Automatic Garage Door Repair in Al Raffa
,
Automatic Garage Door Repair in Al Ras
,
Automatic Garage Door Repair in Al Rashidiya
,
Automatic Garage Door Repair in Al Rigga
,
Automatic Garage Door Repair in Al Sabkha
,
Automatic Garage Door Repair in Al Safa
,
Automatic Garage Door Repair in Al Safa First
,
Automatic Garage Door Repair in Al Safa Second
,
Automatic Garage Door Repair in Al Safouh First
,
Automatic Garage Door Repair in Al Safouh Second
,
Automatic Garage Door Repair in Al Satwa
,
Automatic Garage Door Repair in Al Shindagha
,
Automatic Garage Door Repair in Al Souq Al Kabeer
,
Automatic Garage Door Repair in Al Twar First
,
Automatic Garage Door Repair in Al Twar Second
,
Automatic Garage Door Repair in Al Twar Third
,
Automatic Garage Door Repair in Al Waha
,
Automatic Garage Door Repair in Al Waheda
,
Automatic Garage Door Repair in Al Warqa'a Fifth
,
Automatic Garage Door Repair in Al Warqa'a First
,
Automatic Garage Door Repair in Al Warqa'a Fourth
,
Automatic Garage Door Repair in Al Warqa'a Second
,
Automatic Garage Door Repair in Al Warqa'a Third
,
Automatic Garage Door Repair in Al Wasl
,
Automatic Garage Door Repair in Aleyas
,
Automatic Garage Door Repair in Arabian Ranches
,
Automatic Garage Door Repair in Arabian Renches
,
Automatic Garage Door Repair in Ayal Nasir
,
Automatic Garage Door Repair in Aykon city
,
Automatic Garage Door Repair in Bu Kadra
,
Automatic Garage Door Repair in Business Bay
,
Automatic Garage Door Repair in DIP
,
Automatic Garage Door Repair in Discovery Gardens
,
Automatic Garage Door Repair in Downtown Dubai
,
Automatic garage door repair in Dubai
,
Automatic Garage Door Repair in Dubai Internet City
,
Automatic Garage Door Repair in Dubai Investment park First
,
Automatic Garage Door Repair in Dubai Investment Park Second
,
Automatic Garage Door Repair in Dubai lifestyle city
,
Automatic Garage Door Repair in Dubai Marina
,
Automatic Garage Door Repair in Dubai Media City
,
Automatic Garage Door Repair in Dubai production city
,
Automatic Garage Door Repair in Dubai Sports City
,
Automatic Garage Door Repair in Elite Residence
,
Automatic Garage Door Repair in Emirates Hill First
,
Automatic Garage Door Repair in Emirates Hill Second
,
Automatic Garage Door Repair in Emirates Hill Third
,
Automatic Garage Door Repair in Falcon City
,
Automatic Garage Door Repair in Flamingo Villa
,
Automatic Garage Door Repair in Green Community
,
Automatic Garage Door Repair in Hatta
,
Automatic Garage Door Repair in Hor Al Anz
,
Automatic Garage Door Repair in Hor Al Anz East
,
Automatic Garage Door Repair in JAFZA
,
Automatic Garage Door Repair in JBR
,
Automatic Garage Door Repair in Jebel Ali 1
,
Automatic Garage Door Repair in Jebel Ali 2
,
Automatic Garage Door Repair in Jebel Ali Gardens
,
Automatic Garage Door Repair in Jebel Ali Industrial
,
Automatic Garage Door Repair in Jebel Ali Palm
,
Automatic Garage Door Repair in JLT
,
Automatic Garage Door Repair in Jumeira First
,
Automatic Garage Door Repair in Jumeirah 1
,
Automatic Garage Door Repair in Jumeirah 2
,
Automatic Garage Door Repair in Jumeirah 3
,
Automatic Garage Door Repair in Jumeirah Beach Residence
,
Automatic Garage Door Repair in Jumeirah Dirstricts
,
Automatic Garage Door Repair in Jumeirah Golf Estate
,
Automatic Garage Door Repair in Jumeirah Hights
,
Automatic Garage Door Repair in Jumeirah Islands
,
Automatic Garage Door Repair in Jumeirah Park
,
Automatic Garage Door Repair in Jumeirah Second
,
Automatic Garage Door Repair in Jumeirah Third
,
Automatic Garage Door Repair in Jumeirah Village circle
,
Automatic Garage Door Repair in Jumeirah Village Triangle
,
Automatic Garage Door Repair in JVC
,
Automatic Garage Door Repair in Knowledge Village
,
Automatic Garage Door Repair in Layan
,
Automatic Garage Door Repair in Madinat Jumeirah
,
Automatic Garage Door Repair in Marsa Dubai
,
Automatic Garage Door Repair in Meadows
,
Automatic Garage Door Repair in Mirdif
,
Automatic Garage Door Repair in Motor City
,
Automatic Garage Door Repair in Mudon
,
Automatic Garage Door Repair in Mudon villa
,
Automatic Garage Door Repair in Muhaisanah Fourth
,
Automatic Garage Door Repair in Muhaisanah Second
,
Automatic Garage Door Repair in Muhaisanah Third
,
Automatic Garage Door Repair in Muhaisnah First
,
Automatic Garage Door Repair in Nad Al Hammar
,
Automatic Garage Door Repair in Nad Shamma
,
Automatic Garage Door Repair in Nadd Al Shiba Fourth
,
Automatic Garage Door Repair in Nadd Al Shiba Second
,
Automatic Garage Door Repair in Nadd Al Shiba Third
,
Automatic Garage Door Repair in Naif
,
Automatic Garage Door Repair in Palm Jumeirah
,
Automatic Garage Door Repair in Polo Homes
,
Automatic Garage Door Repair in port Saeed
,
Automatic Garage Door Repair in Ras Al Khor
,
Automatic Garage Door Repair in Ras Al Khor Industrial First
,
Automatic Garage Door Repair in Ras Al Khor Industrial Second
,
Automatic Garage Door Repair in Ras Al Khor Industrial Third
,
Automatic Garage Door Repair in Rigga Al Buteen
,
Automatic Garage Door Repair in Sheikh Zaid Road
,
Automatic Garage Door Repair in Silicon Osis
,
Automatic Garage Door Repair in Springs
,
Automatic Garage Door Repair in Studio City
,
Automatic Garage Door Repair in Tcom city
,
Automatic Garage Door Repair in The Garden Dubai
,
Automatic Garage Door Repair in The Greens
,
Automatic Garage Door Repair in The Lakes
,
Automatic Garage Door Repair in The Sustainable city
,
Automatic Garage Door Repair in Trade Centre 1
,
Automatic Garage Door Repair in Trade Centre 2
,
Automatic Garage Door Repair in Umm Al Sheif
,
Automatic Garage Door Repair in Umm Hurair First
,
Automatic Garage Door Repair in Umm Hurair Second
,
Automatic Garage Door Repair in Umm Ramool
,
Automatic Garage Door Repair in Umm Suqeim First
,
Automatic Garage Door Repair in Umm Suqeim Second
,
Automatic Garage Door Repair in Umm Suqeim Third
,
Automatic Garage Door Repair in Umm Suqiem
,
Automatic Garage Door Repair in Wadi Alamardi
,
Automatic Garage Door Repair in Warsan First
,
Automatic Garage Door Repair in Warsan Second
,
Automatic Garage Door Repair in Za'abeel First
,
Automatic Garage Door Repair in Za'abeel Second
,
Dubai
,
Garage Door Repair dubai