FAST AUTOMATIC GARAGE DOOR REPAIR IN DUBAI
FAST AUTOMATIC GARAGE DOOR REPAIR IN DUBAI
Our Automatic Garage Door Repair Dubai covers a large part of the Dubai and our team of fully trained, professional technicians are waiting for your call.
Problems with your garage door? We can help you.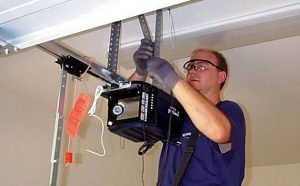 Common problems start with your automatic Garage door not opening or closing as smoothly as usual. If your door is sticking or is actually stuck in one place, it's time to call us.
Fast Service & Free Quote
We provide services for all types of garage door repairs including:
Broken lock repairs
Cables & cones repair
Garage Door Spring repair
Upgrading garage door to automatic
Fully replace garage doors
Replacing garage door motor
With a service that always starts with a Free Quote and Survey you will know the cost before we start any work, so no nasty surprises!
FAST AUTOMATIC GARAGE DOOR REPAIR IN DUBAI at Your Service!
Your Local Garage Door Professionals
We are committed to offering prompt, professional and friendly service at reasonable rates. Call us today for your service in Dubai or installation needs. Lift-Master residential garage door openers offer a broad selection in performance, features, and durability – more so than any other opener brand. All models offer the ultimate in safety and security features, and are available with a variety of horsepower levels and drive systems for all types of homes and applications.
We Service and Repair All Brands of Doors and Openers
FAST AUTOMATIC GARAGE DOOR REPAIR IN DUBAI
1. I can repair all types and sizes of garage door for a fraction of the replacement cost
2. No call out charges
3. I'll tell you straight away whether a cost effective solution is possible and give an instant quote over the phone
4. Daytime and evening visits
5. You only deal with me from start to finish
Related Posts
Our Automatic Garage Door Repair Dubai covers a large part of the Dubai and our…
Has your automatic garage door remote been dysfunctional? Then maybe it's the right time to…